This outlined design for this album was a comical and narrative play. Arde Bogota, the album's name translates to Bogota burns, a poetic and politic statement from this band against the city. Inside the composition of the illustration, we find the skyline of Bogota city surrounded by flames and smoke. In the foreground, we found a loving couple admiring the fire and destruction. The narrative of this album extends in the backside where you can see the scene from another perspective revealing the 'adorable' corpse couple. 
The colour palette of this piece was inspired by fire and Colombia's traditional colours.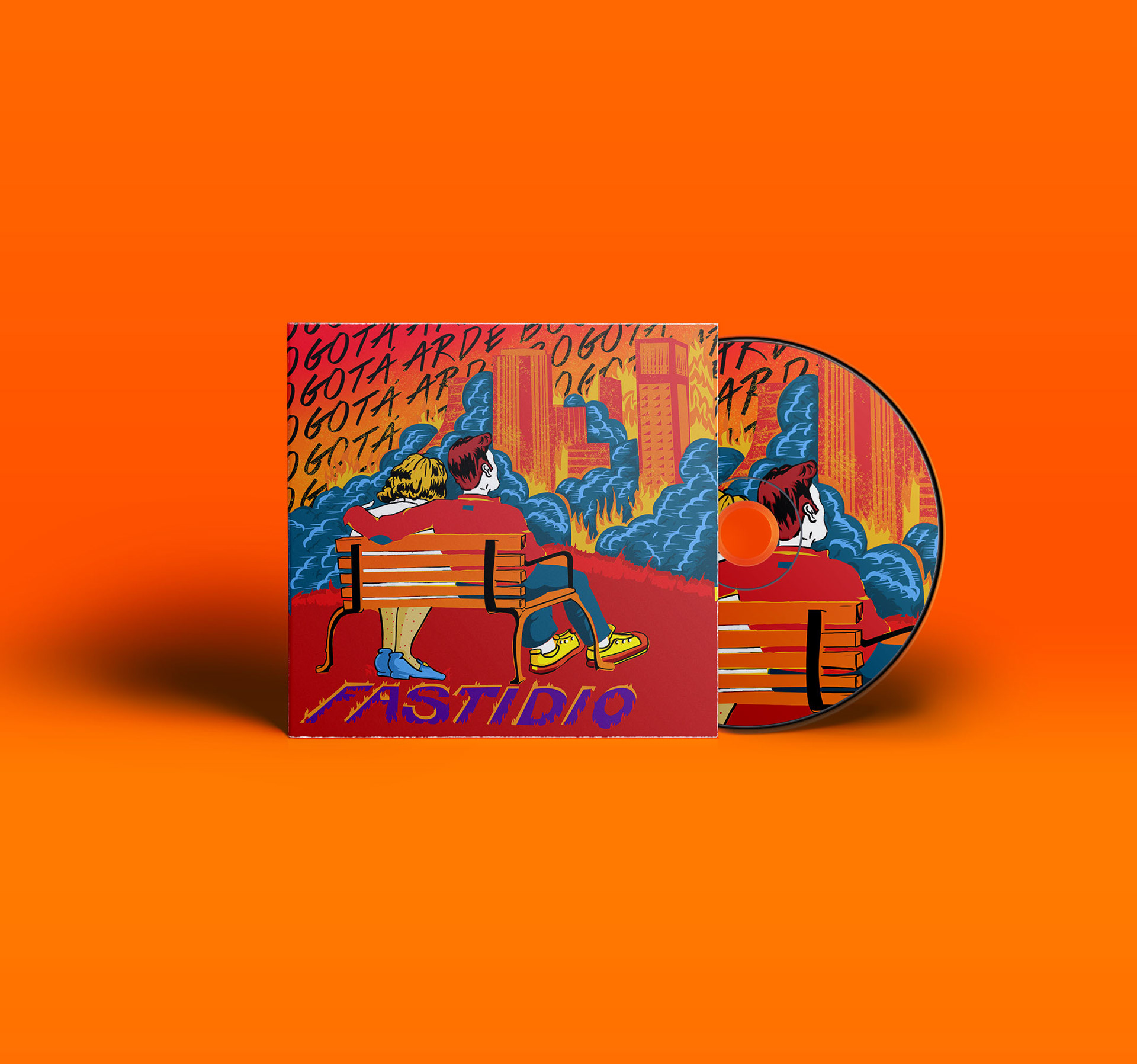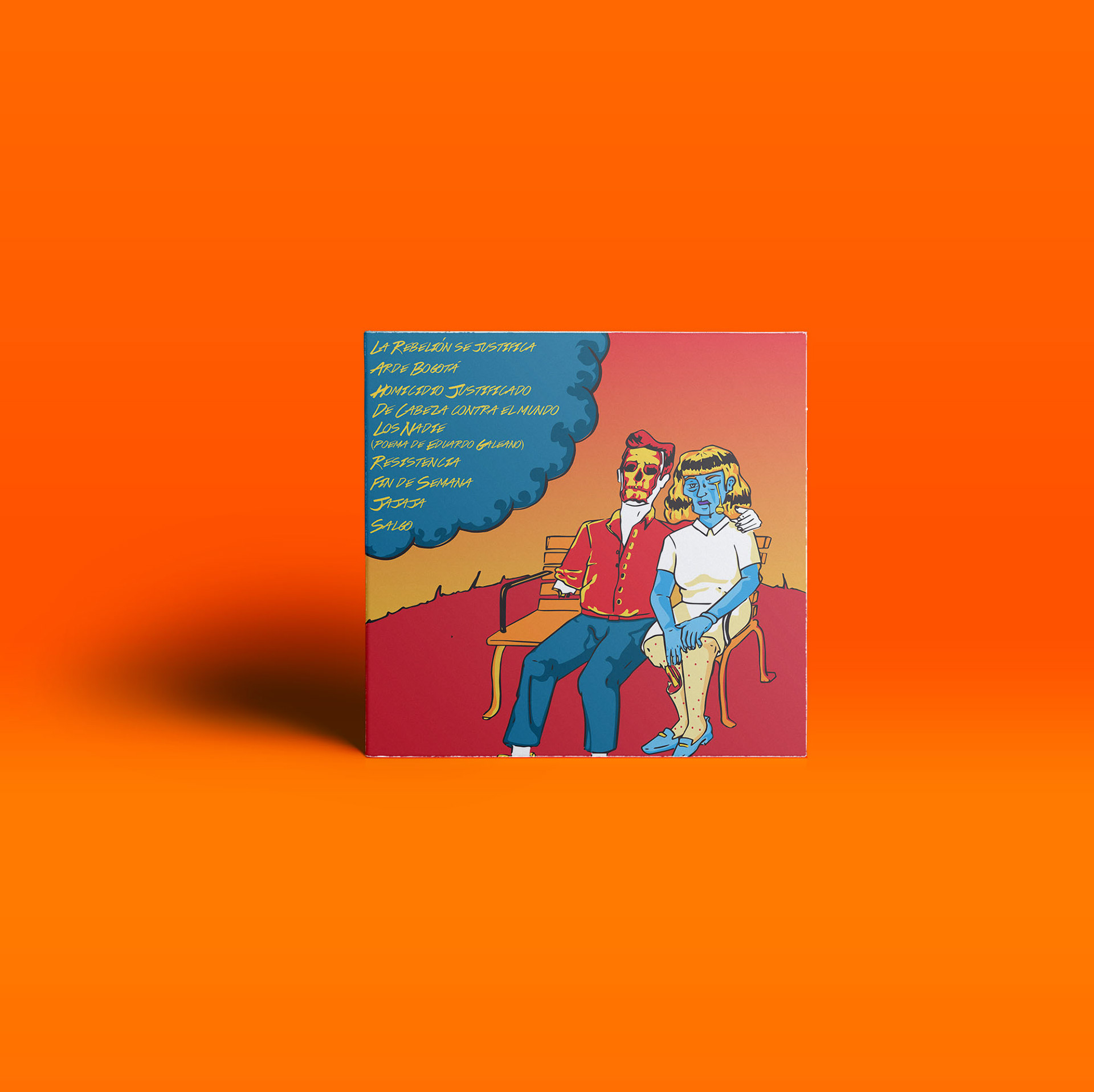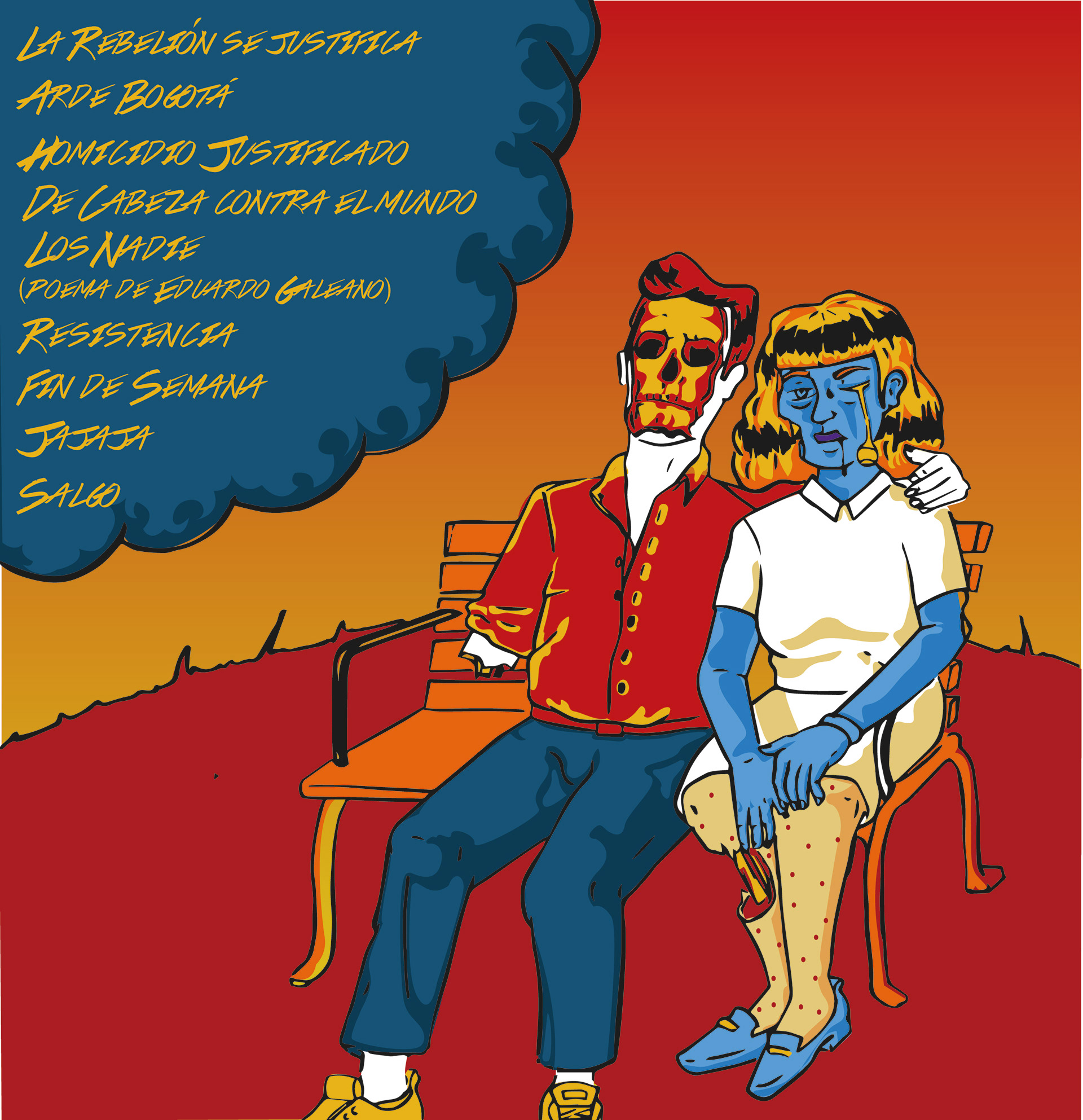 commission cover and back "Arde Bogotá" 
custom album for the rock/punk band
Fastidio