SYDENHAM ARTIST OF THE YEAR: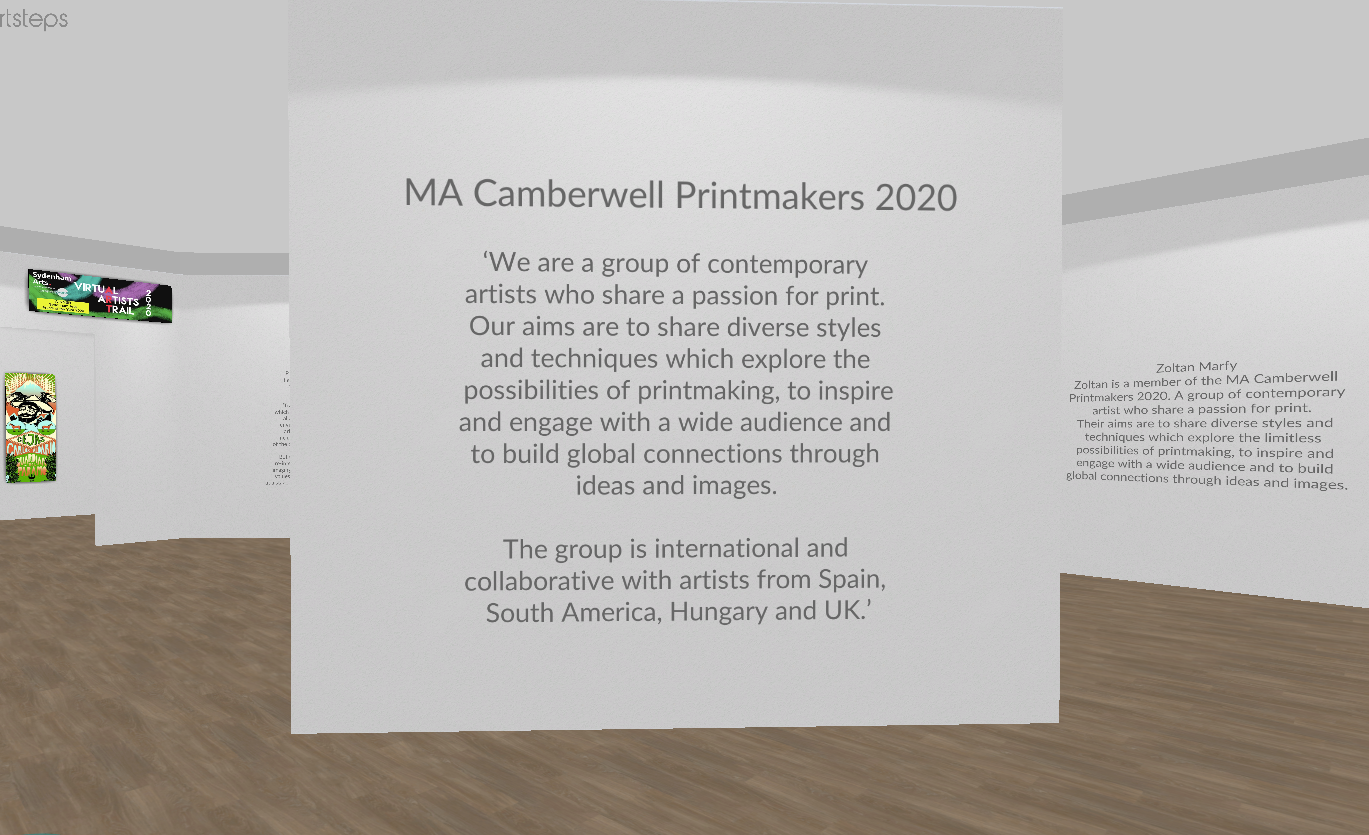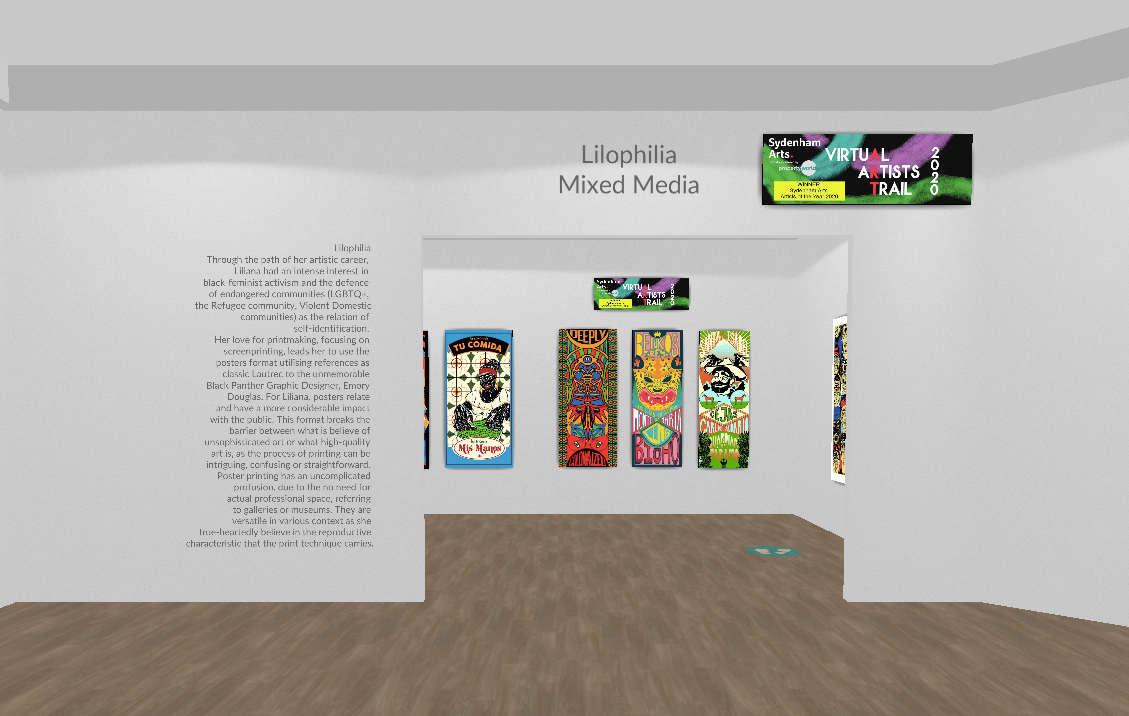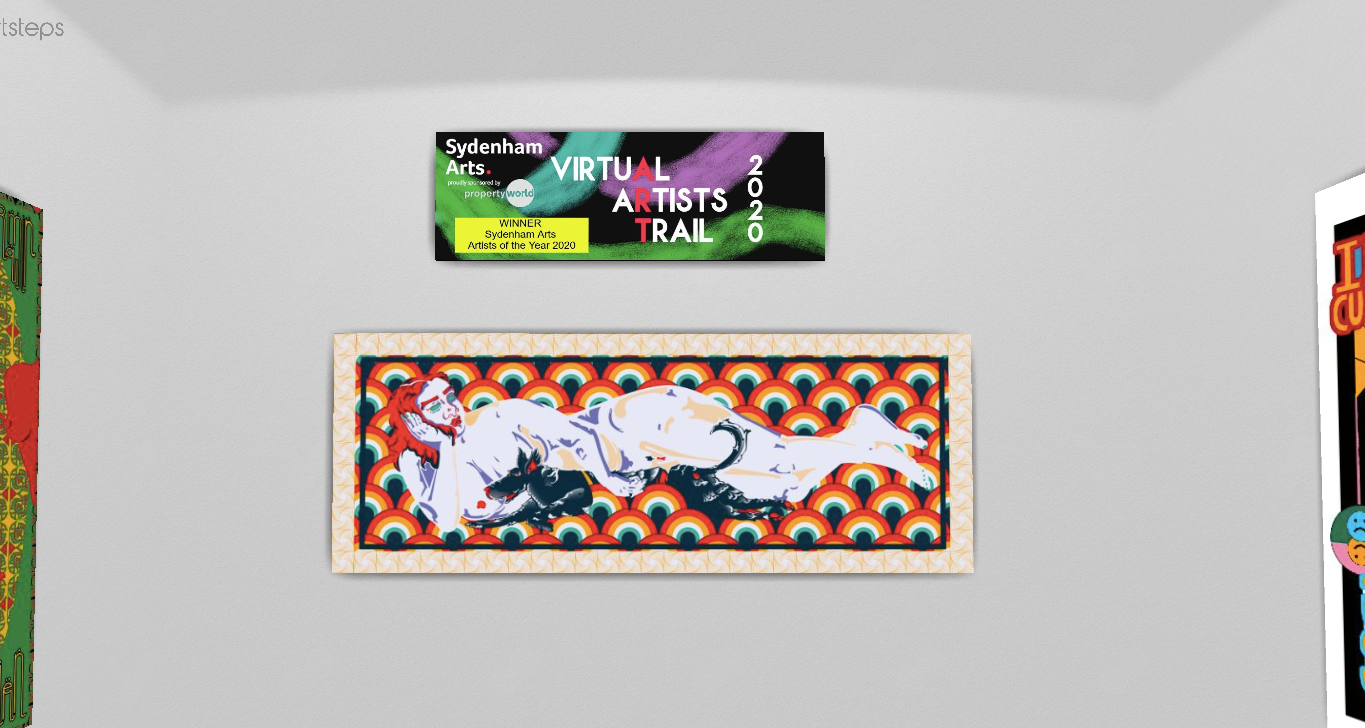 Press Release 10 July 2020 
BLM artist wins South London Art Prize. 
Lilophilia, a young Black Latin artist, has been recognised by a London Art Prize for her recent artwork depicting racism against Black women. Four judges, including comedian Jenny Eclair, independently chose her work from hundreds of submissions. 
Lilophilia or Liliana Romero, a 26-year-old artist from Colombia, has created a collection of posters which calls out prevailing attitudes towards Black Latin women inside her homeland context. 
– "they look at us and just because of the colour of our skin they believe we are lazy, primitive, uneducated and not beautiful". 
Lilo (short for Lilophilia) draws attention to the fact that racism is an issue in Latin American countries, as it is in the West. The 'white is superior' behaviour prevails and impairs the lives of the black and indigenous people who make around 15% of the population. 
 As a Black Colombian, Lilo had experienced daily racism attitudes back when she lived in Bogota (Colombia's capital). Demeanour that believed that black women should be conceived 'exotic, hyper-sexual and unintelligent'. From an early age, black bodies are targets of many forms of violence and contempt.
"The colonised education that is offered by a bubble of a society that has idolised a white image generates hate against your own body." 
 "it has taken me 16 years to accept being black because of how I was treated as a child and the damage it did to my self-esteem. Even now, I struggle with it." 
Lilophilia's work is bold and courageous; her determination & spunk target racist and misogynist attitudes, that hides under naivety & thoughtlessness. She wants to eliminate the limitations attributed to the word 'black' from his bad innuendoes and encourage black people to claim their equality and rejoice in their diversity.
" In Colombia, the antiracist debate is still taking form – people tend to blame corruption and crime to poverty(capitalism), without understanding that racism is playing as the very origin. Limiting the potential of the black and indigenous peoples resulting in the and detriment of the whole country. I want people to understand that Latin countries are also racist and that black Latin people are BLACK LIVES – we too are fighting to make black lives matter." 
For the past two years, Lilo has been studying her MA at Camberwell College of Art in London. She is a painter and a printmaker using bold primary colours that produce her brave work which calls out entrenched racist attitudes. Lilo hopes that her work will give space for recognising the silent majority. Through portraits and voluptuous beautiful black bodies and the mix of typography and bold messages (in Spanish and English), she encourages people to reflect on systemic racism and contribute to a process of helping black people be confident and proud. 
All four judges for the Art Prize independently chose her work to win the Prize from hundreds of entries. "We recognised the artistic excellence, and also how Lilo has developed a unique style which is instantly recognisable as her work. We felt the subject matter, and range of work was extremely contemporary and relevant (of course with BLM movement) and felt her artwork captured a move and movement which is important, informative, provoking and educational. We also feel her work exemplifies the printmaking technique, as a prevalent and current art form." Says James Hodgson MD of Sydenham Art. The other judges are Anna Lovely (artist and owner of Lovely Gallery), Jenny Eclair (comedian, writer and artist) and Joyce Treasure (artist). 
"I am so honoured to win this award," says Lilo "The death of George Floyd has shaken the earth and joined so many souls in pro of future equity in humanity. It opened a window to speak up about what is happening. This award enables me to add my voice to the debate and highlight the specific issues we face in Colombia to a public that was unfamiliar with our context." 
​​​​​​​