Who gave you the gun?
It is a question of whose responsibility is for the education and mental health of
our
children. A child's potential is always at maximum and as with the same ambition it has for amazement there's a direct relation with its fragility. And this can be broken if we fed them on destruction, violence, and depravity. The innocence of a child is not the responsibility of one but of all. As a society, we have to protect our future by providing the best opportunities for our childhood.
 A child should not carry a weapon, a child should not be a soldier.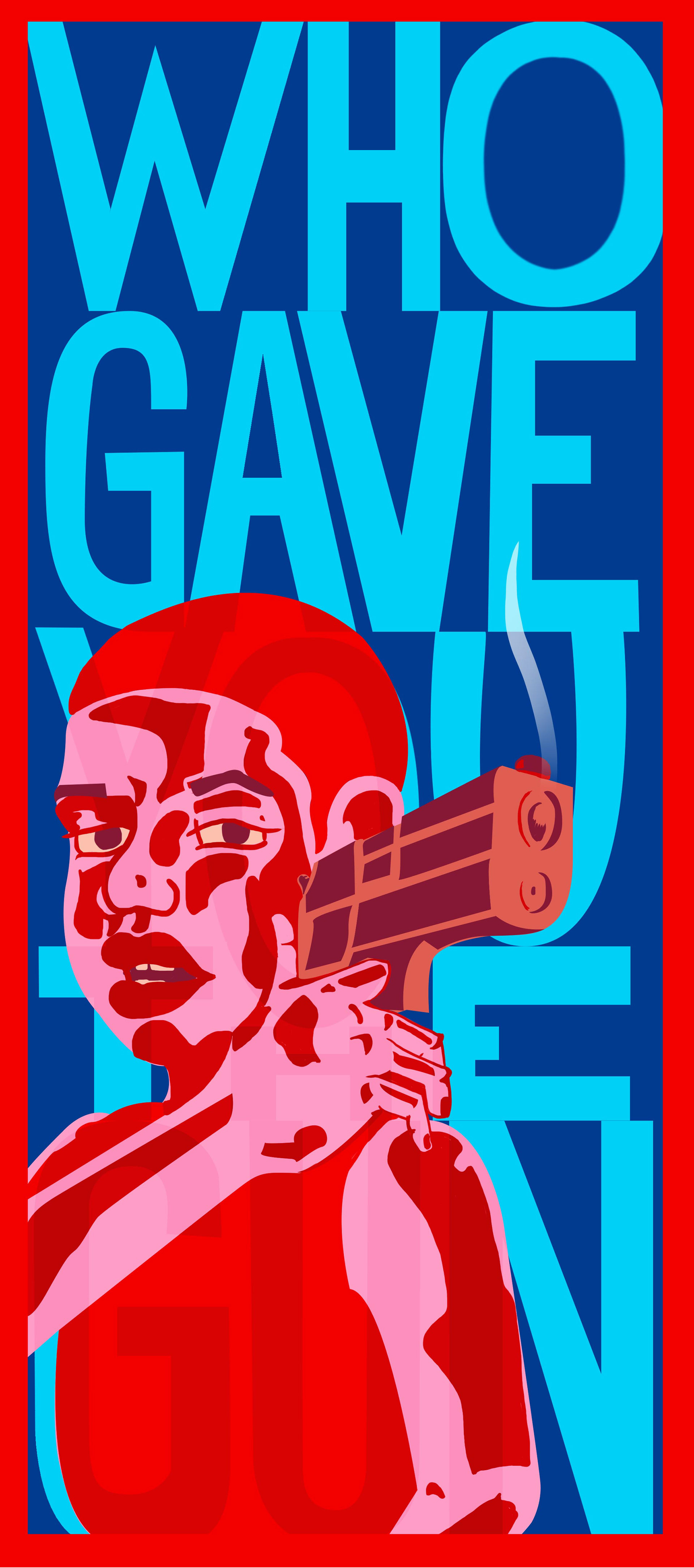 Printed at UAL Camberwell Print Studio.